Four Oaks Trade Show 2023
It was once again the time of the year to appear on familiar grounds in Cheshire, UK, and setup our stand. This year we brought a new fresh feeling to our stand and introduced a new brand "Climate Gardeners" which we'll talk more about later.
Rijnbeek is one of the first Perennial nurseries in the Netherlands and Europe committed to being peat-free. For over 9 years we have been leading the way in developing peat-free technologies for perennial production. All the plants we grow are potted in our peat-free compost. And that is what we brought with us to Four oaks in sample buckets.
With the many conversation we've had we focused on sending a message across regarding the climate in attempt to stimulate as many people we could by showcasing a climate adapting and supporting solution for the garden centers.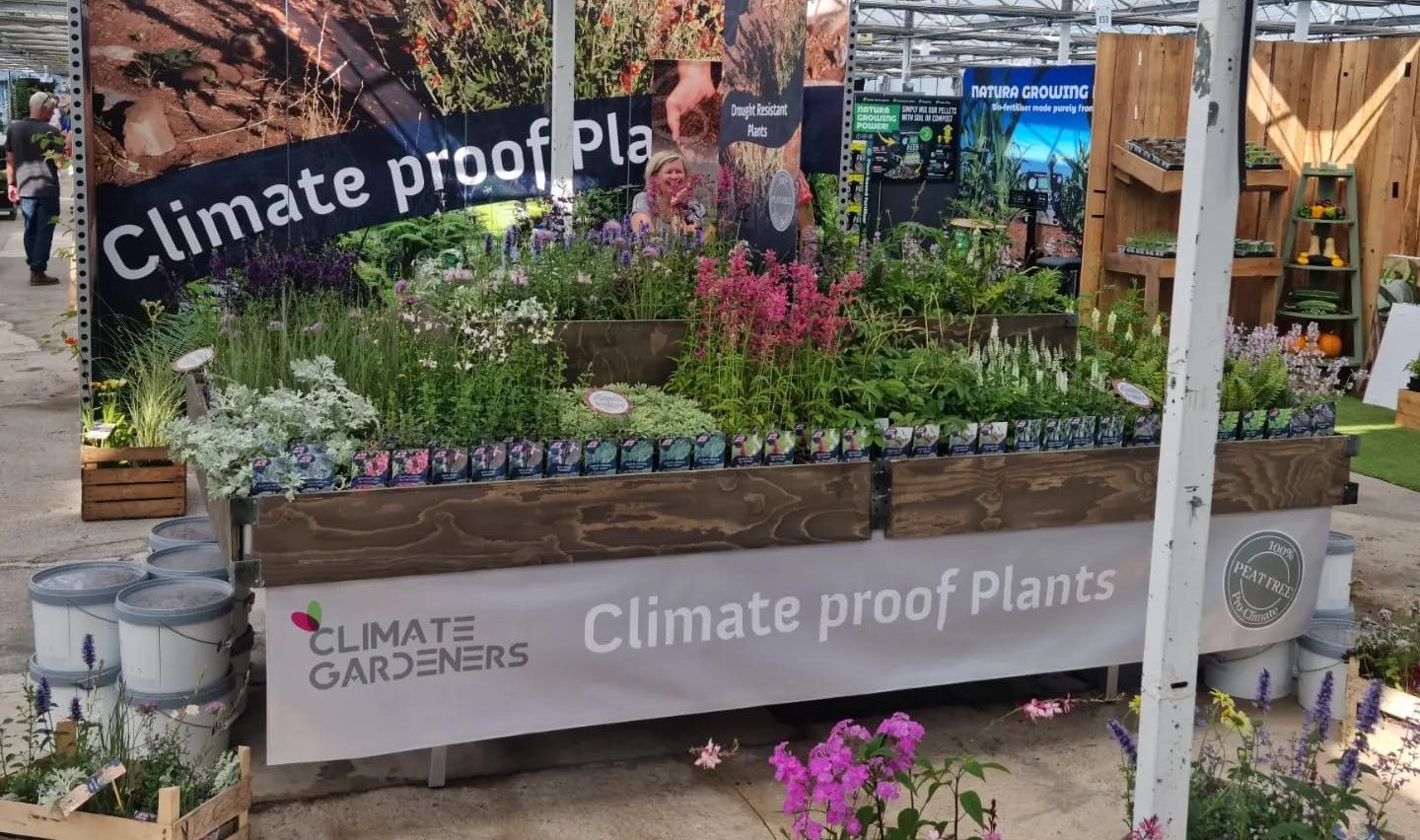 First off, let's talk about these cute crates with plant mixtures in them. Not only are they for decoration, they have a specific purpose. And we will get into this later.
These crates are perfect for a surpise gift to a loved one or great for your own garden.
The concept for these arrangements is to give people a simple method to broaden their greenery in the garden with a miniature landscape design effect while at the same time benefiting the environment.
Climate Gardeners
Our climate is changing, everywhere, including countries like yours and mine.
We are already experiencing repercussions of the climate crisis such as extreme heat waves with nature fires and repeated heavy rains with flooding as the result.
A method to deal with this is to use our plants and let them function like sponges.
A sponge can pace the extremities to a manageable situation. By doing so we can absorb water faster, hold it temporary and return it gradually to the ground avoiding flooding and droughts.
It was our pleasure to meet our customers and everybody who showed their interest and visited us at our stand at Four Oaks!
We, Arno Rijnbeek, Marcel van Vemde and Olga Stärz-Rijnbeek on behalf of the whole Rijnbeek-Team, have enjoyed every single conversation we had.
Thank you for your visit!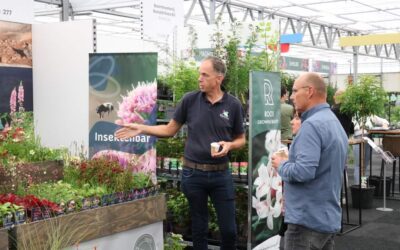 Plantarium is THE event for the European garden plant retail sector. This year we saw our participation as the opportunity to introduce, to the retail connected public, our new climate proof plants…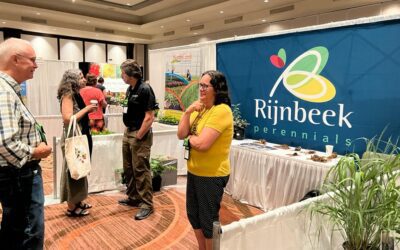 Dave Dagens, representing us at the PPA event in Niagara Canada with the help of his wife Doris Dagen, had a thrilling day engaging with the public! The show was heavily visited with well over 325 visitors. Dave and Doris…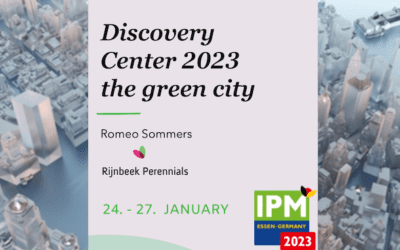 At IPM ESSEN 2023, the IPM Discovery Center in Hall 7 will once again be THE hotspot for retailers. Under the direction of creative director Romeo Sommers, POS concepts and future-oriented…
Colours that captivate & enchant...
Breathtaking dark blue
Veronica long. 'Marietta'®
A quite beauty in nude
Anemone rupicola 'Frilly Knickers'®
Cool fires
Crocosmia 'Orange Pekoe'®
50 shades of pink
Achillea mill. 'Crazy Little Thing'®