Our climate is changing, everywhere, including countries like yours and mine.
We are already experiencing repercussions of the climate crisis such as extreme heat waves with nature fires and repeated heavy rains with floodings as the result.
A method to deal with this is to use our plants and let them function like sponges.
A sponge can pace the extremities to a manageable situation. By doing so we can absorb water faster, hold it temporary and return it gradually to the ground avoiding floodings and droughts.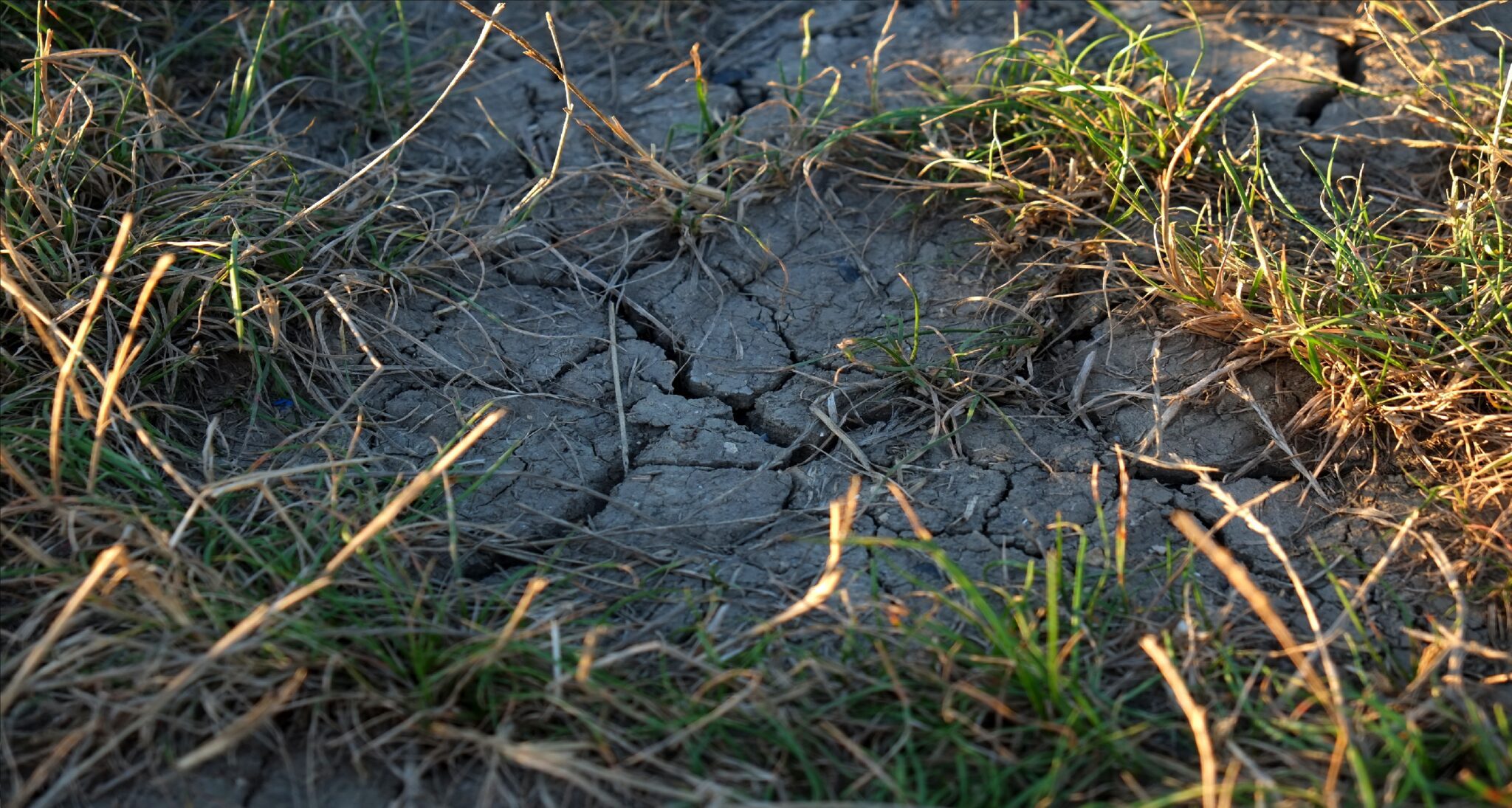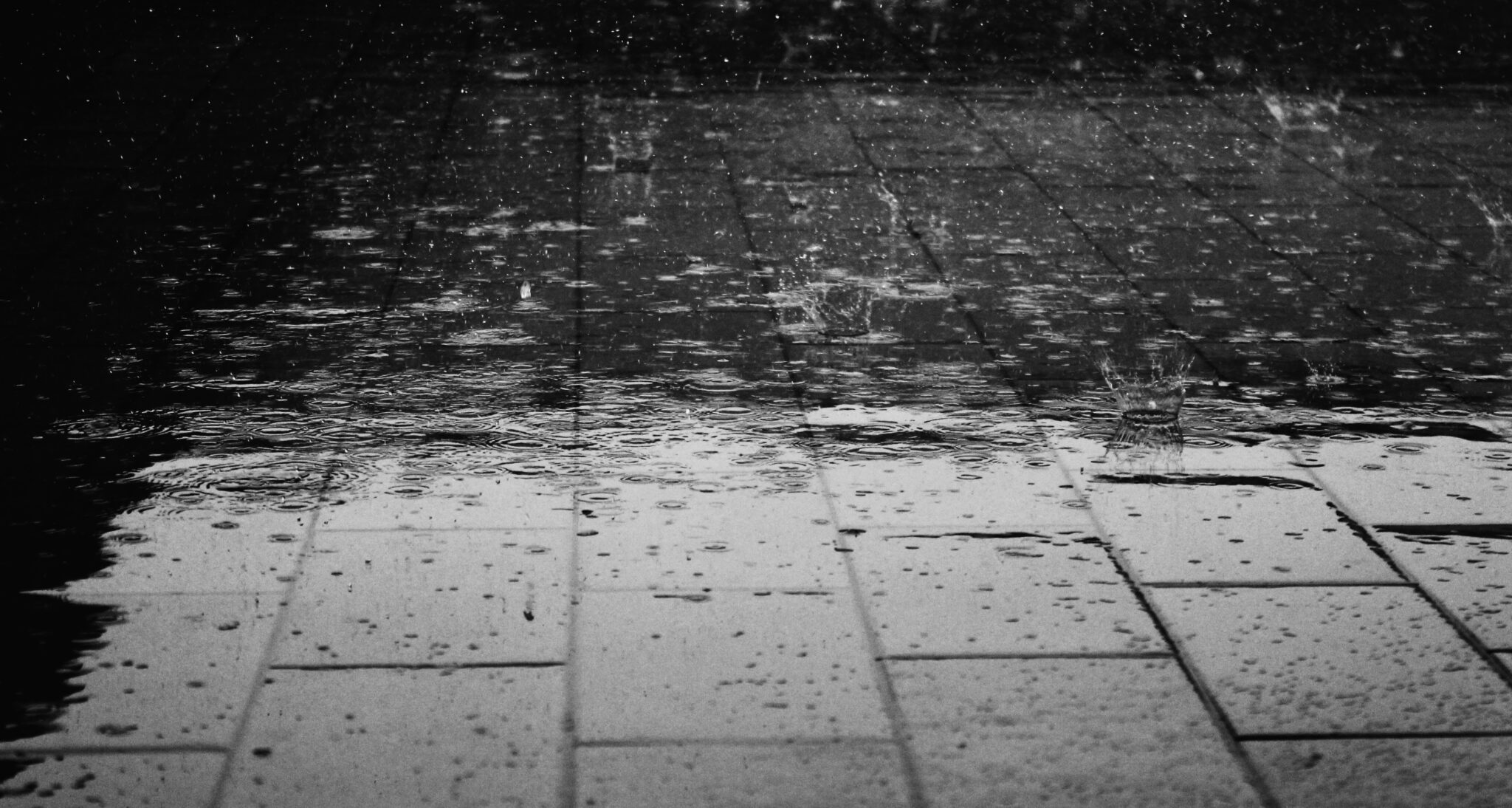 Inspiration from nature
We aim to contribute to restoring the balance between humanity and nature using local ecology.
With inspirations from the wild, it is possible to create low-maintenance plantings for a highrange of diversity in the garden.
Plantings which don't require a lot of irrigation, but do bring a cooling and decorative value with blooming throughout the seasons and nice winter features.
Plantings which are important to biodiversity and whom can survive future extremities of climate change and even benefit from it.
Climate Proof Plants Mix
Climate Gardeners powered bij Rijnbeek Perennials presents the climate proof plants mix for the interested and innovative garden centers in Europe.
The idea behind these arrangements is to easily increase the green space within gardens by creating a personal landscape design package with climate adaptive solutions by introducing a simple planting concept for low maintenance.
The concept for these arrangements is to give people a simple method to broaden their greenery in the garden with a miniature landscape design effect.
We want to create a bridge between creative and inspiring landscape design directly with the private gardens.
Profit from our knowledge
All the plants are grown in 100% peat-free mix and chosen with the utmost care.
Because of this you'll receive an exclusive mixture of perennials which are not easily found nor available in every garden center.
Surprise your customers with a unique assortment and based on a rotating method we'll deliver new and interesting mixtures every month, you can rest assured that you won't find the plants easily elsewhere and offer your customers a truly unique assortment!
Certain species of plants have extraordinary capabilities to deal with the availability of water in their environments. These species are able to perform optimally with an abundance of water as well with an absence of it.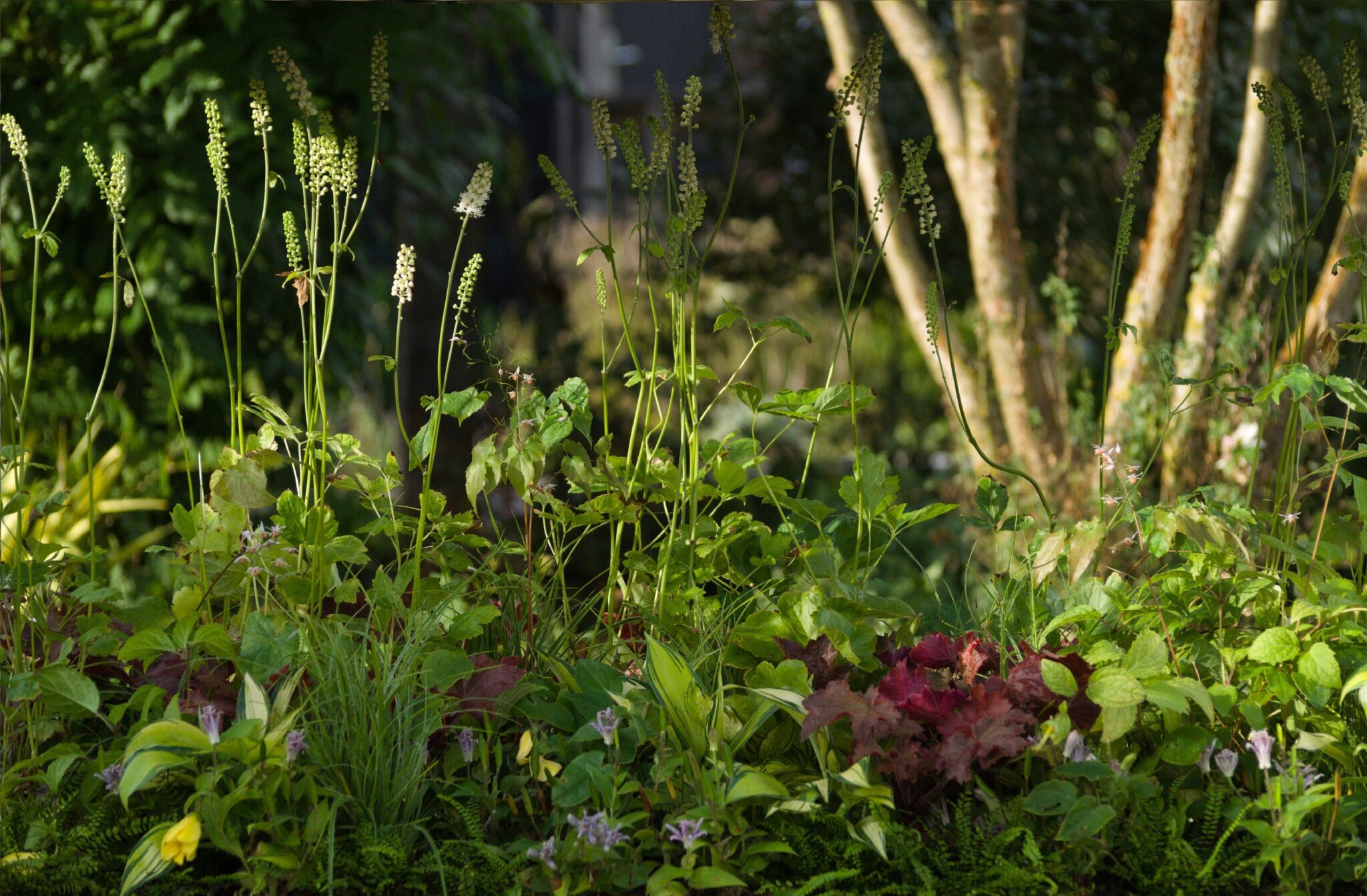 Urban Jungle Mix
The Urban Jungle mix lets your dark city garden or wet and shadow spaces of…
read more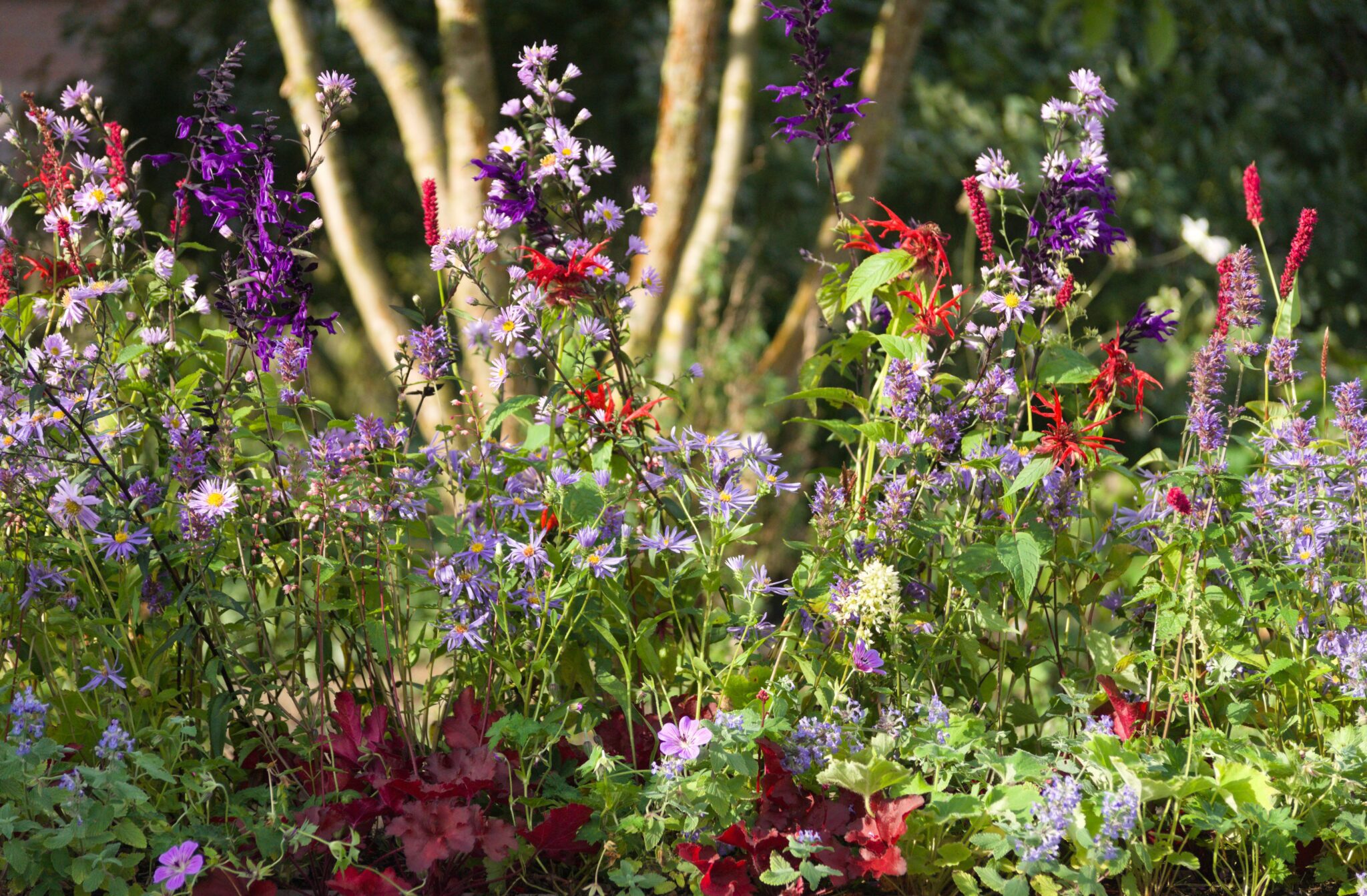 Biodiversity Mix
The Biodiversity Mix allows you to make your garden into an insect magnet helping the…
read more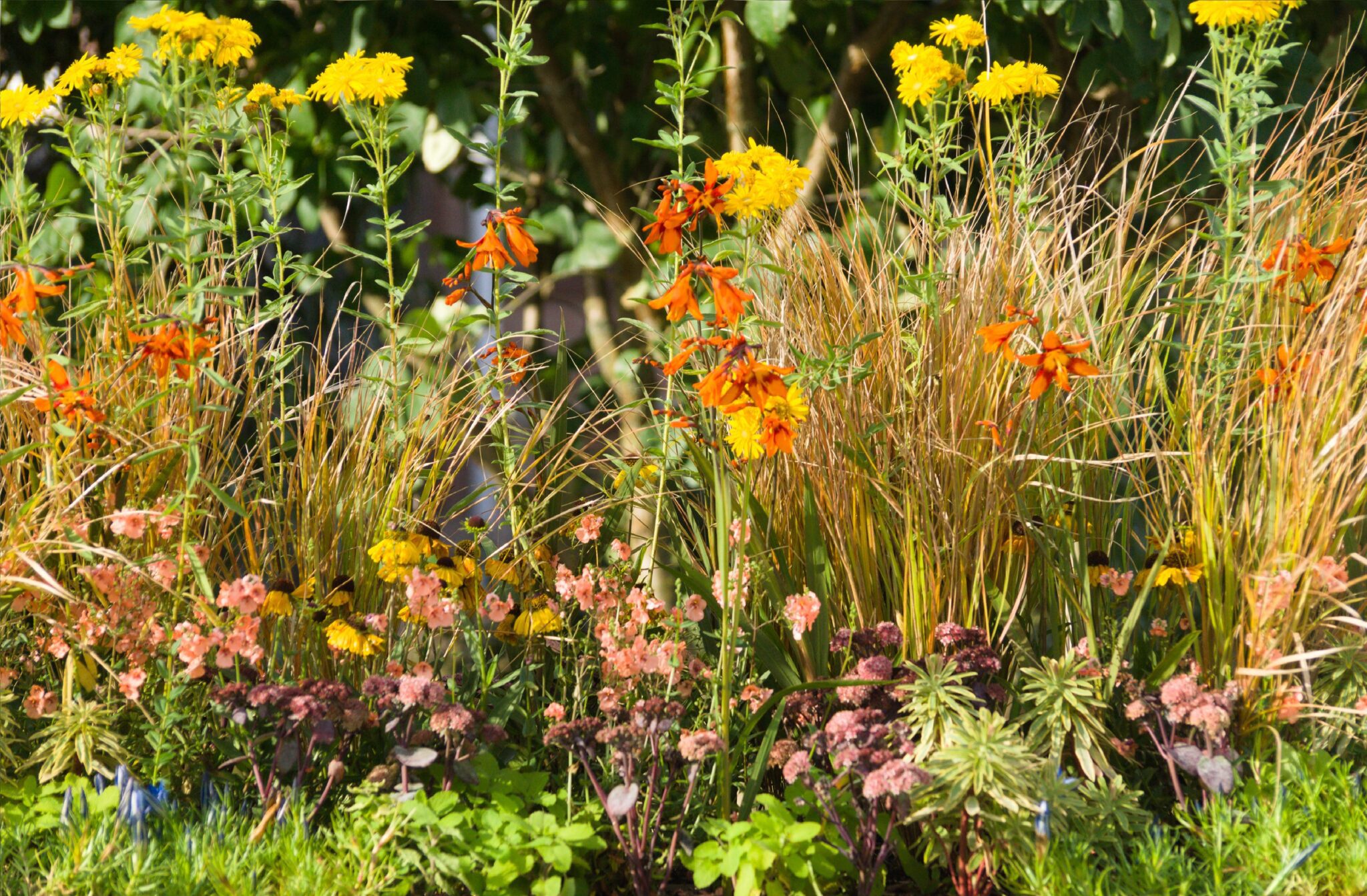 Drought Resistant Mix
The Drought Resistant Mix allows you to make a vibrant coloured display that resists…
read more
Have we gotten you interested, and do you wish to participate with these themes?
Contact us and together we can brainstorm to adjust our offers to your needs!