Perennials at their best!
Extraordinary Selection
Do you need a specific plant selection for a client?
Or would you like your store front to reflect season specifics?
Maybe you would like to hook into current trends and influencers?
It's all possible at Rijnbeek Perennials
We can help you, no matter what your questions or wishes are.
Please get in touch & we'll try our best to help you with your particular request.
A few examples of our incredible possibilities:

Easy Care
These varieties will speak to the novice plant parents, without much ado and fuss. Do your clients belong to this segment?
Drought resistant
Prairie or rock gardens and the like will benefit from these plant selections; not only environmentally focused.

Specialty plants
Feast your eyes on our grand selection of perennials off the beaten path.
We are at the heart of exceptional.

Blooming varieties
Pops of colour and seas of blossoms.
We are happy to assist finding the right ones for your needs!
Tailored Services
Leave it up to our experts to pick plants to your wishes, for example colour coordinated or sequenced blooming.
With our combined product ranges, size availability and a myriad of plant varieties we can offer the most tailored experience you are going to find in the market.
✔︎ 5000+ varieties available at your fingertips
✔︎ One stop shop for all your perennial needs
✔︎ We deliver to your doorstep, anywhere
✔︎ Outstanding experts fully at your service
✔︎ Reliable partner with a renowned reputation
We are standing out in our delivery

Bare roots
We have a very wide selection in bare roots. From Agapanthus to Verbascum: you are spoiled for choice!

Pots & container sizes
Plugs, P7-P11 & all container sizes - we have them all. Your wish is our command!

Our Innovations
We don't only stay on top of trends we also make our own. Would you like to be part of this exciting journey?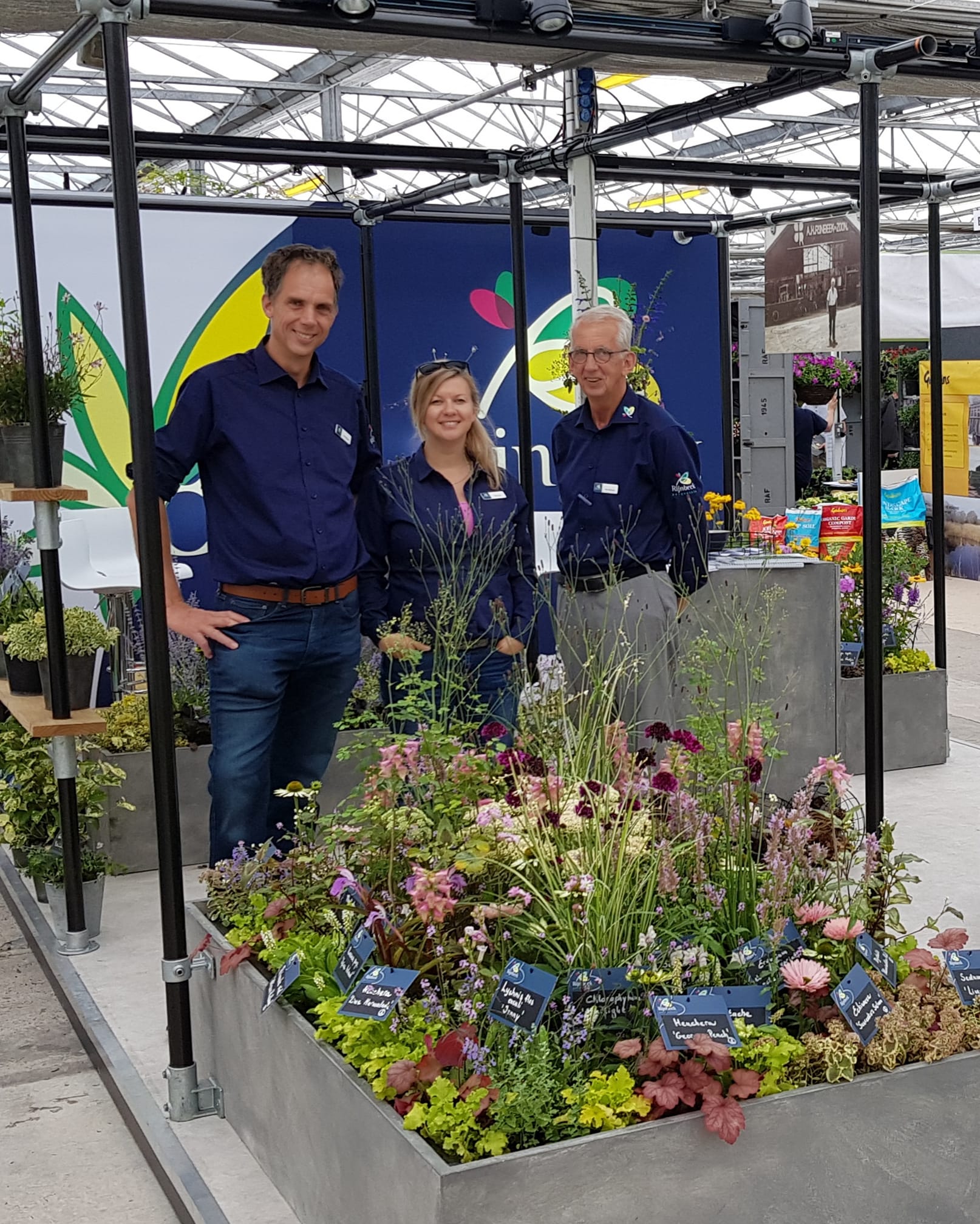 80 Years of Experience
Our brand is a household name with a longstanding tradition. Forging lasting relationships is our highest aim.
For more than 3 generations we have been a sound partner and forged strong bonds in the industry.
We have been repeated award holders for new plants, (inter)nationally.
What we always endeavor above all is to create quality.
We want to create and distribute plants that are resilient, stable and reliable, as well as visually attractive.
Continuous learning as we wander along this winding path called future is one of our most precious merits.
And we enjoy doing this together with others.
We feel great pride in our lastingly forged relationships with organisations like the esteemed ISU, KVBC & PPA.
Please join us on this exciting journey for many years to come!
Colours that captivate & enchant...
Breathtaking dark blue
Veronica long. 'Marietta'®
A quite beauty in nude
Anemone rupicola 'Frilly Knickers'®
Cool fires
Crocosmia 'Orange Pekoe'®
50 shades of pink
Achillea mill. 'Crazy Little Thing'®