Taehwagang National Garden
The garden, named the Hoes-Oudolf Ulsan Garden and more causally referred to as the Garden of Five Seasons.
Year after year, you can expect an extra dimension added to the layers of the garden. Every season will be shown and celebrated in a new face. Visitors will see full blooming in action from May 2023 onwards with some of the Oudolfs' favorite plants such as Allium "Summer Beauty" or Aster "Little Carlow," which will bloom in harmony with some native species of Korea such as Aster koraiensis, Korean angelica and Patrinia rupestris.
The garden will continue to be updated seasonally for the next five years at the least, and how exactly it turns out will be up to the plants and their adjustment to the climate and other factors.
We by Rijnbeek was honored to supply our plants to Korea. We are proud to be a part of this amazing project.
The famous Dutch Garden Architect and a pioneer of a 'new perennial movement' Piet Oudolf has created his first garden in Korea in collaboration with another well-known Dutch landscape architect Bart Hoes. Alongside them a team of passioned landscape people including a huge number of volunteers.
The design was placed inside the Taehwagang National Garden on Taehwa River in Ulsan.
It took a couple of months to pick the plants and experiment with different themes and color combinations.
All factors were carefully taken in mind. From the blooming periods to height, texture, color and growing speed of plants to create an even experience.
The Taehwagang National Garden welcomed Hoes, Oudolf and a crew of garden and landscape architects to work on designing a nearly 200,000-square-foot garden from late 2019. After pandemic-related logistical delays were cleared, the crew was finally able to start planning in 2022.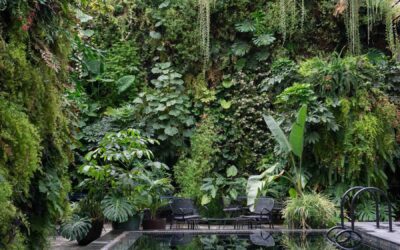 A 150m² vertical garden with three Pinnacles and suspended plant ceiling in a exterior courtyard of a new hotel. With approximately 200 plant varieties these walls create a lush, tropical oasis in the downtown of Lisbon…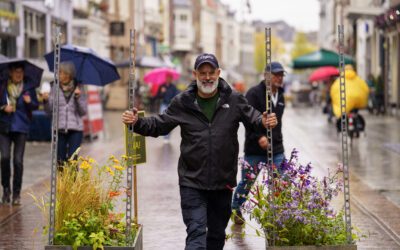 The Epimedium harvest is looking good this year. We have started digging our bare root plants and they are coming out great. They will make superb plants in the pot and in the garden…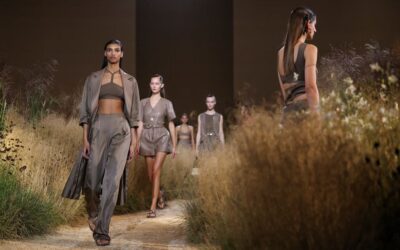 Welcome to the world of Hermès.
In 1837, Thierry Hermès opened his workshop making the finest quality harnesses and saddles in the heart of Paris. Today, Hermès is still a family company….
Colours that captivate & enchant...
Breathtaking dark blue
Veronica long. 'Marietta'®
A quite beauty in nude
Anemone rupicola 'Frilly Knickers'®
Cool fires
Crocosmia 'Orange Pekoe'®
50 shades of pink
Achillea mill. 'Crazy Little Thing'®