We're proud to have contributed on this project with the submission of plants and the fact that EuroParcs won the silver medal.
The submitted plants were fitted to the Floriade theme of sustainability, in this case for holiday cottages. The submission fit exceptionally well to the theme and created a harmonious visual. However it's not only these cottages that EuroParcs had in mind, other locations and cottages that reside in nature for example are bound for change to support sustainability.
Stefano Martinaz, a landscape architect with an office in England and the Netherlands, was invited to design these outdoor areas. The terms for the designs were simple yet complex, creating cottages that seamlessly blend into the nature around it.
To achieve this feat he would require a well thought out plan on which plants he wanted to use. And so he did, together with Rijnbeek he discussed his plans. Whether these plants would be applicable and available. Some parts of the plans were polished for optimal functionality and compatibility.
The submission, which after being planted at the end of march, started to look like the first full grown and maintained it's staggering look until the end date 9th of October without failing.
It was a total success with a silver medal to prove it!
We hope and expect this will convince EuroParcs to keep going and start more of these projects through out their locations in and outside of the country.
Below this text there's some material about the project from EuroParcs themselves.
Holiday park company EuroParcs has green ambitions with two main pillars: the development of fully sustainable recreational homes and the construction and design of sustainable holiday parks. These ambitions fit in well with the Floriade theme of 'Growing Green Cities'. At the Floriade Park, you can experience what life in a green city is like, and of course that includes sustainable holidays.
At this pavilion, you can get a taste of what a sustainable holiday home might look like, with two CO2-neutral homes in which new technologies have been applied. This way, you can enjoy a sustainable holiday in a modern and innovative home without compromising on comfort. Recreation in a sustainable(er) way, the new re-creation!
Experience the new 're-creation' at Europarcs! A new sustainable way of developing and using holiday parks, where you can optimally enjoy comfort and nature. A truly green holiday!
-EuroParcs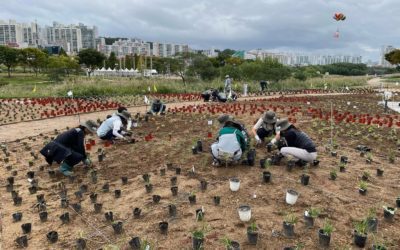 The famous Dutch Garden Architect Piet Oudolf has made his first garden design in Korea in collaboration with Bart Hoes. Alongside them a large team including volunteers. They took all the factors…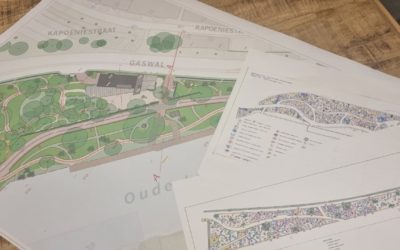 Rijnbeek Perennials is taking part in a new ambitious and exciting project by the name of "Park of Dutch Dreams". The project is planned and designed by several well known Dutch landscape architects…
Colours that captivate & enchant...
Breathtaking dark blue
Veronica long. 'Marietta'®
A quite beauty in nude
Anemone rupicola 'Frilly Knickers'®
Cool fires
Crocosmia 'Orange Pekoe'®
50 shades of pink
Achillea mill. 'Crazy Little Thing'®