This iconic project "Park of Dutch Dreams" is planned and designed by well known Dutch garden architects. These architects include Bart Hoes, Jacqueline van der Kloet, Climmy Schneider, Nico Wissing and Tom de Witte all under supervision by the world's most famous garden architect: Piet Oudolf.
In the project each designer got their own portion of ground to develop their vision into a sight to behold.  The vast collection of varying plants and flowers is chosen by landscape experts to ensure a year round experience of colours, shapes and fragrances to the visitors.
​
Situated in the Netherlands near Doetinchem this park will consist to a total of 8.000 m² decorated with special greenery around and through. The park will be following the river "de Oude IJssel" and is intended to become the strong link between touristic attraction and ecological support such as to improving biodiversity, climate adaptation and air quality. Additionally this park will contain several paths dedicated to activities such as running, cycling or walking. These paths will eventually let you come across catering and terras locations for a refreshing experience. The park will also contain an exhibit that showcases and honors the various grand life works of Piet Oudolf for the public to view.
We at Rijnbeek Perennials are very proud to deliver the special assortment of perennials for this huge, ambitious and exciting project of urban greening.
​
We invite you to come and take a look to experience and enjoy the Park of Dutch Dreams yourself!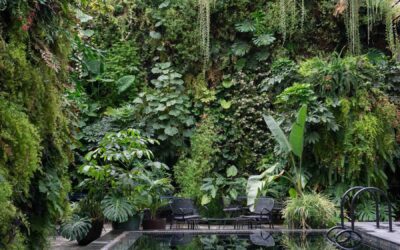 A 150m² vertical garden with three Pinnacles and suspended plant ceiling in a exterior courtyard of a new hotel. With approximately 200 plant varieties these walls create a lush, tropical oasis in the downtown of Lisbon…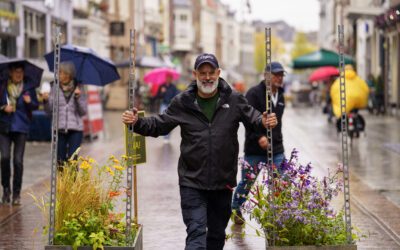 The Epimedium harvest is looking good this year. We have started digging our bare root plants and they are coming out great. They will make superb plants in the pot and in the garden…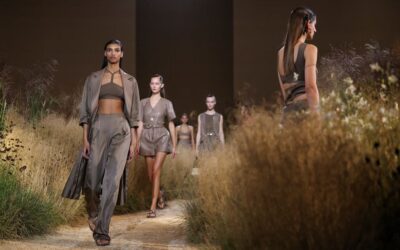 Welcome to the world of Hermès.
In 1837, Thierry Hermès opened his workshop making the finest quality harnesses and saddles in the heart of Paris. Today, Hermès is still a family company….
Colours that captivate & enchant...
Breathtaking dark blue
Veronica long. 'Marietta'®
A quite beauty in nude
Anemone rupicola 'Frilly Knickers'®
Cool fires
Crocosmia 'Orange Pekoe'®
50 shades of pink
Achillea mill. 'Crazy Little Thing'®